Marketing Tools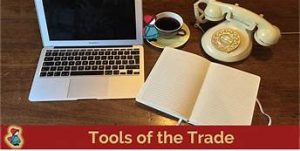 As with any trade, you need TOOLS to help you better market your programs. There are far too many to try to talk about all of them on this one page, so I'll split them up by category.
No, you do not have to have ALL of them. Pick and choose the ones you need for your particular situation.
What do you do with all of those logins and passwords?
I use two methods to manage them.
I use RoboForm to store the basic login data for each of the thousands of sites I cannot remember.
Then I use Microsoft Word to keep track of more details about each program. Tailor your list to keep track of details YOU feel are important. (You'll know by all the time you waste searching for things because you were too busy to add them to your list.)


Program Type:     Safelist Mailer, Traffic Exchange, Revenue Sharing, (PTC) Pay to Click, etc.
Login URL:       
User Name:        
User ID:            
Password:        
Contact Email:  
Date Joined:        2019-01-xx
Membership:      Free or Upgraded
Paid thru:           Which payment processor or bank card
Payments rcvd thru:    How do you receive your commissions?
Referral URL:   
Sponsor:             Sponsor's name, email, ID, etc.
Comments:         
Security Solution
It has never been easier to get PC and Internet help!
Let AnyTech365's friendly IT experts give your PC a FREE health check, look for possible viruses and other harmful threats.
Their technicians are certified professionals in the service and repair of Microsoft and Apple products.
"Fastest growing technology company in Spain and the 27th fastest growing company in Europe across all sectors, according to the Financial Times, March 1, 2019.
Simply the best system repair solution. Scan, fix, clean, optimize, boost and protect your PC!
How they connect to you
TeamViewer
Simple and secure remote access.
Fix errors and solve issues remotely, fast, easy and hassle-free on any device.
Simple and easy user interface.
Save time and money getting remote support from anywhere anytime.
How it works
You notice that something is wrong with your PC or any of your internet-connected devices and you don't know how to fix it or maybe just want an expert to take a look.
Contact AnyTech365 and let their friendly IT expert give you a FREE health check.
They connect to you via the internet, clean it up and give you suggestions on how to get it faster and more secure.
With AnyTech365 you get complete peace of mind.
CLICK HERE to get FREE PC help now!
What is Tracking, and why use it?
Although there are many tracking tools, I use Click Magick.
Let's say that you promote your program's affiliate link all over the place.
How do you know where the clicks in your ads came from?
You might send your emails and ads to the same site for many months, but no one ever clicks on your link. So, why continue wasting your time advertising someplace that does not get you any referrals?
Your advertising efforts would be better spent advertising where people ARE clicking on your ads. No?
Do you need a quick banner/ad creating service?
AdKreator is a very powerful do-it-yourself banner/ad creating service
100% web-based; no software to download
So easy to use, even the most design-clumsy users can be creating professional designs without a nervous breakdown.
They host your Splash Pages, Lead Capture/Landing/Squeeze Pages and Banners for you.
Landing Page, Lead Capture Page, Squeeze Page, Lead Page are all the same thing.
A Splash Page does not contain the Video feature or Autoresponder feature.
Create lead capture pages using top quality graphics
AdKreator makes you feel like a professional designer.
Join for free and try it out.

Platinum upgrade is $9.97/month
Business upgrade is $19.95/month
Corporate upgrade is $29.95/moth

Free members earn 5% for each purchase your referrals make, and can have ONE free Splash Page, but not a Squeeze Page.


Platinum members can have up to 10 designs and get 20% commissions
Business members can have up to 300 designs (grandfathered members get unlimited designs) and get 30% commissions
Corporate members have unlimited designs and get 35% commissions
Remote desktop software that actually works!

Online collaboration
Built-in file transfer
Record sessions
Strong cryptography. TLS makes AnyDesk as secure as online banking. The identity of the participants is verified by the AnyDesk sever network.
Fast transmission. DeskRT makes AnyDesk the world's fastest remote desktop application, which allows using AnyDesk for hours without getting tired.
Set a Password to access your computer at any time. Use the access control list feature to enhance security even more.

Work remotely from wherever you are. Every time you need to access a remote screen, whether it is just across the office floor or on the other side of the world, you can use AnyDesk.
AnyDesk ensures secure and reliable remote desktop connections for IT professionals and on-the-go individuals alike.
Download AnyDesk for Windows at http://www.anydesk.com/.
AnyDesk is free for private use.

After installing AnyDesk, connect with me at 'wayne-desktop-3@ad'.

AnyDesk is very easy to use.