Home page
"The difference between who you are and who you want to be is what you do." — Anonymous
"I am not a product of my circumstances. I am a product of my decisions." — Stephen Covey
"Stay away from negative people. They have a problem for every solution." — Anonymous
"Quitters never WIN, and winners never quit." — Robert Finley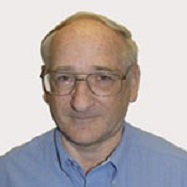 Welcome to my website.
The primary idea for the topics on these pages is geared towards people that have already joined one or more of my program(s) and want help getting going.
Please let me know of things you would like to see added to the site, or changes made to the existing pages to make them easier to understand and use.
If you are new to marketing online, you will find that your marketing efforts are basically in 3 phases.
Join a program and set it up.
Market your affiliate link for that program to get referrals.
Follow up by helping your referrals get started too.
I'll cover them more fully on another page, but basically, once a program has been set up, most of your time after that will be spent on advertising. The more eyes you get onto your lead capture pages, the greater your chances of them filling in their information and eventually joining your programs.
MOTIVATION
Sometimes this is what we all need!